The Broome Street Temple is raising funds for temple construction, start-up costs for our sustainability programs, and future rent. Please consider donating at any level below!
Supporter levels
$50,000 Deva
$25,000 Rishi
$15,000 Bhakta
$10,000 Yogi
$5,000 Devotee
$1,000 Cherished Friend
Any amount: Greatly appreciated
Please use the donate button on the right hand side of the page to make any donation that you would like to.
The Broome Street Temple (Tax ID 27-2884662) is a 501c3 not for profit religious institution.
As required by the Internal Revenue Service, we affirm that no goods or services in return for this gift that would require you to reduce the value of your donation. A letter of acknowledgement will be sent upon receipt of your donation.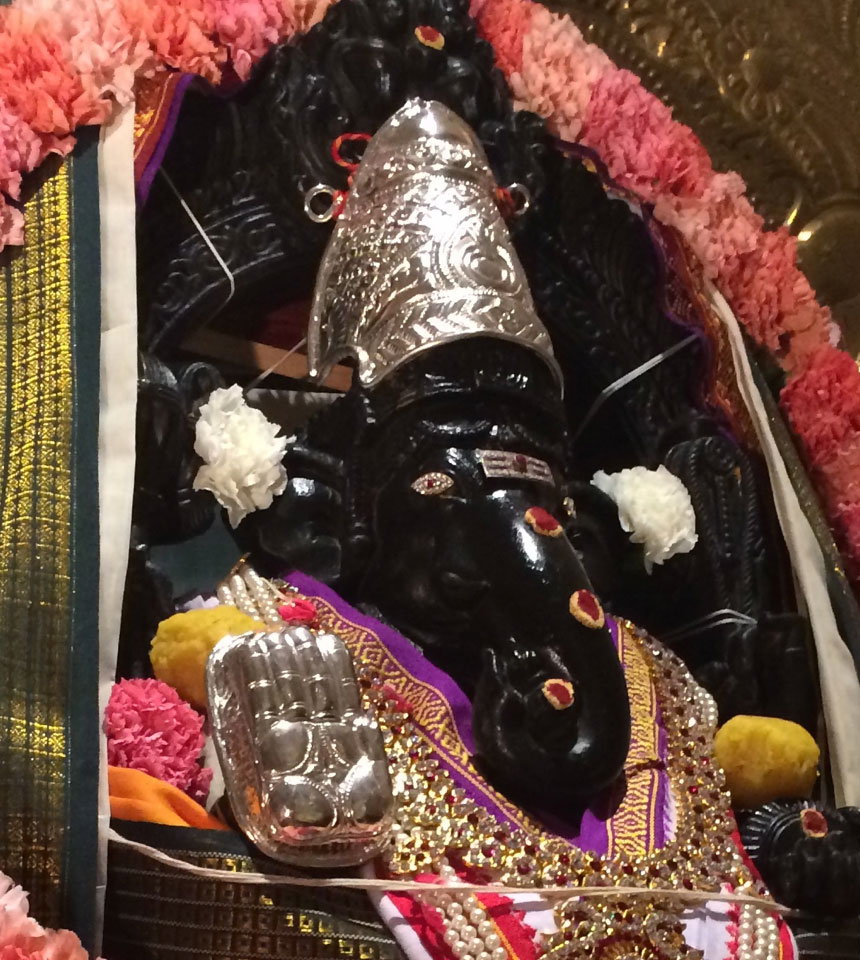 The deities installed were Sri Abhayankara
Maha Ganapati, Sri Rameshvara Linga, and 
Bhakta Anjaneya.
For fifteen years, daily pujas and all of the major Hindu festivals were celebrated by a diverse, inclusive community.
Then, in 2015, we were unable to hold on to the temple when our building changed ownership.
The temple was an oasis for many, and provided a much needed place of worship for Manhattan Hindus, yogis, and spiritual seekers. Many of the daily visitors were Indians who work in the downtown area or live in Manhattan— unable to regularly make the hour-long trip to the Hindu temple in Queens—parents from India visiting their kids at NYU, Columbia, Hunter, and other NYC universities, and Indian families looking for a local mandir to celebrate festivals and pray.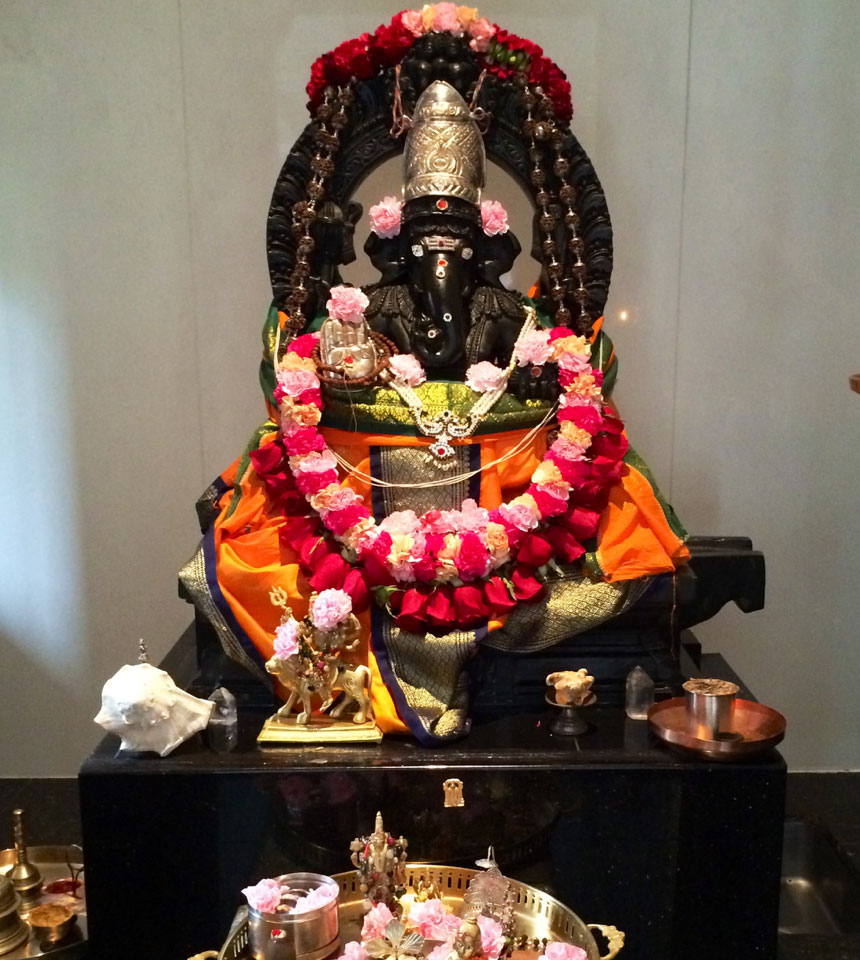 For example, during Super Storm Sandy we raised $70,000 and spent a month helping with clean up in Far Rockaway. The temple is also heavily involved in gun violence reduction work in Queens, as well as training young adults from underserved communities in yoga and meditation.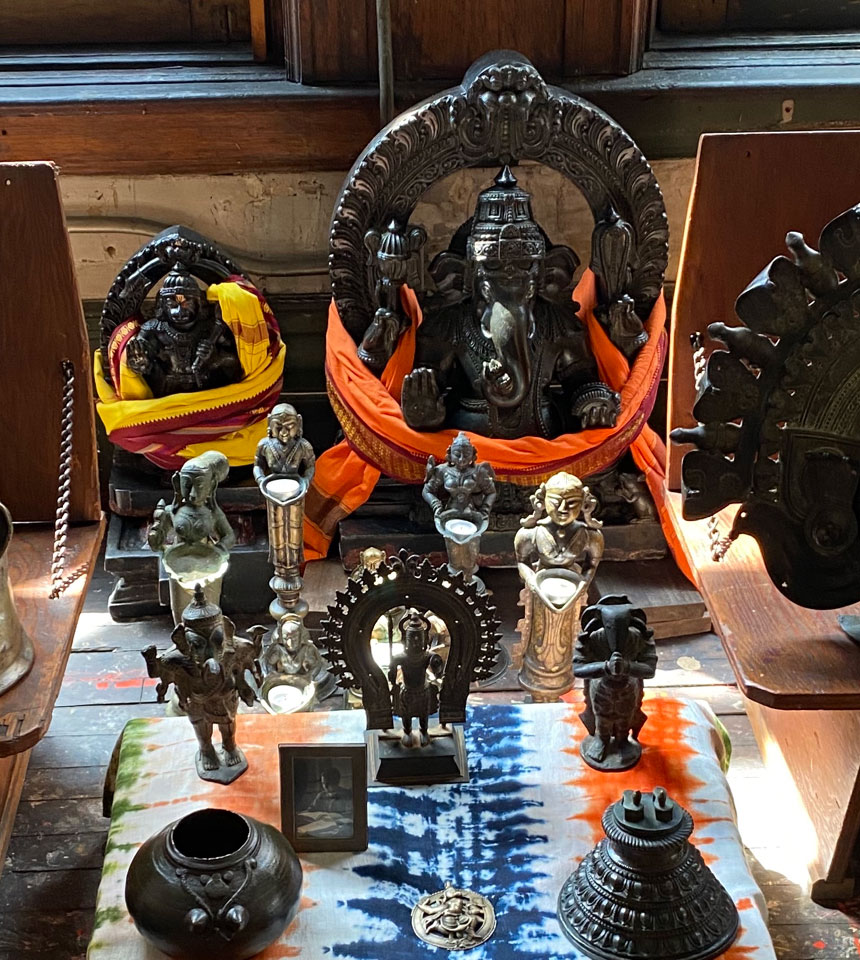 Our goal is to raise $400,000 to recapture the property as a rental.
$348k will provide one year of rent in advance, and a year in escrow, with $52k for renovations and infrastructure.
We have $348k committed towards our goal so far since we began fundraising in September.
The Broome Street Ganesha Temple is a 501c3 non-profit religious organization.
All donations are tax deductible to the extent of the law, and your donation will help bring what was a unique, thriving community back to life in Soho.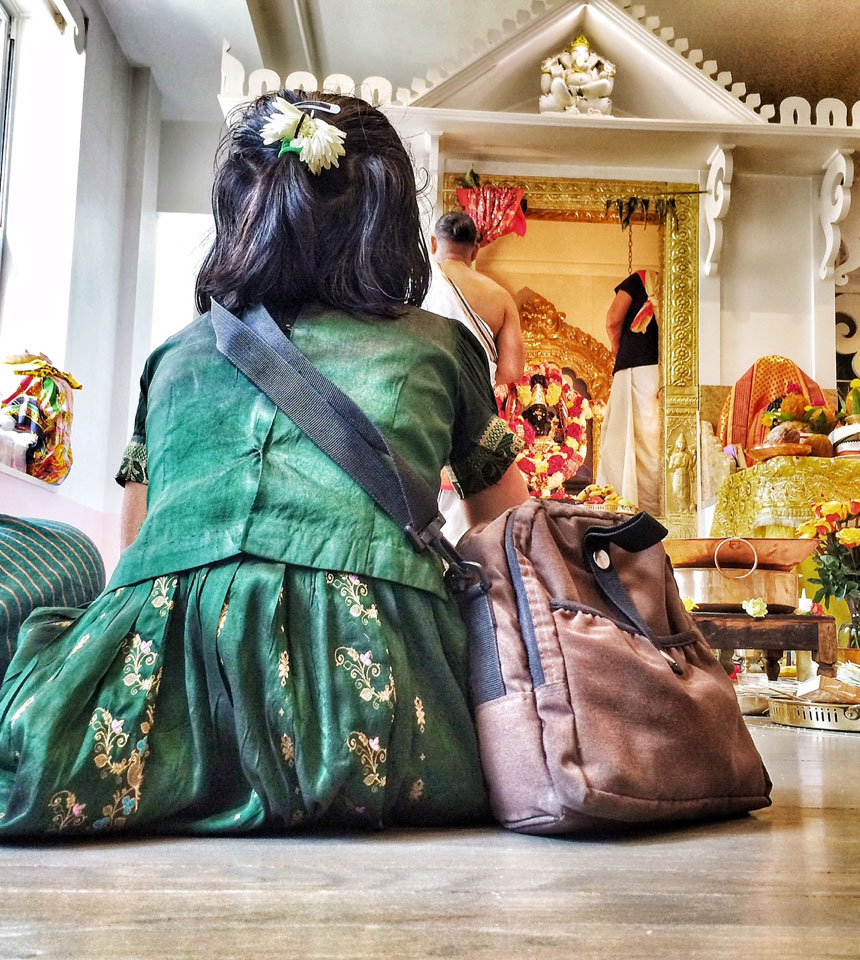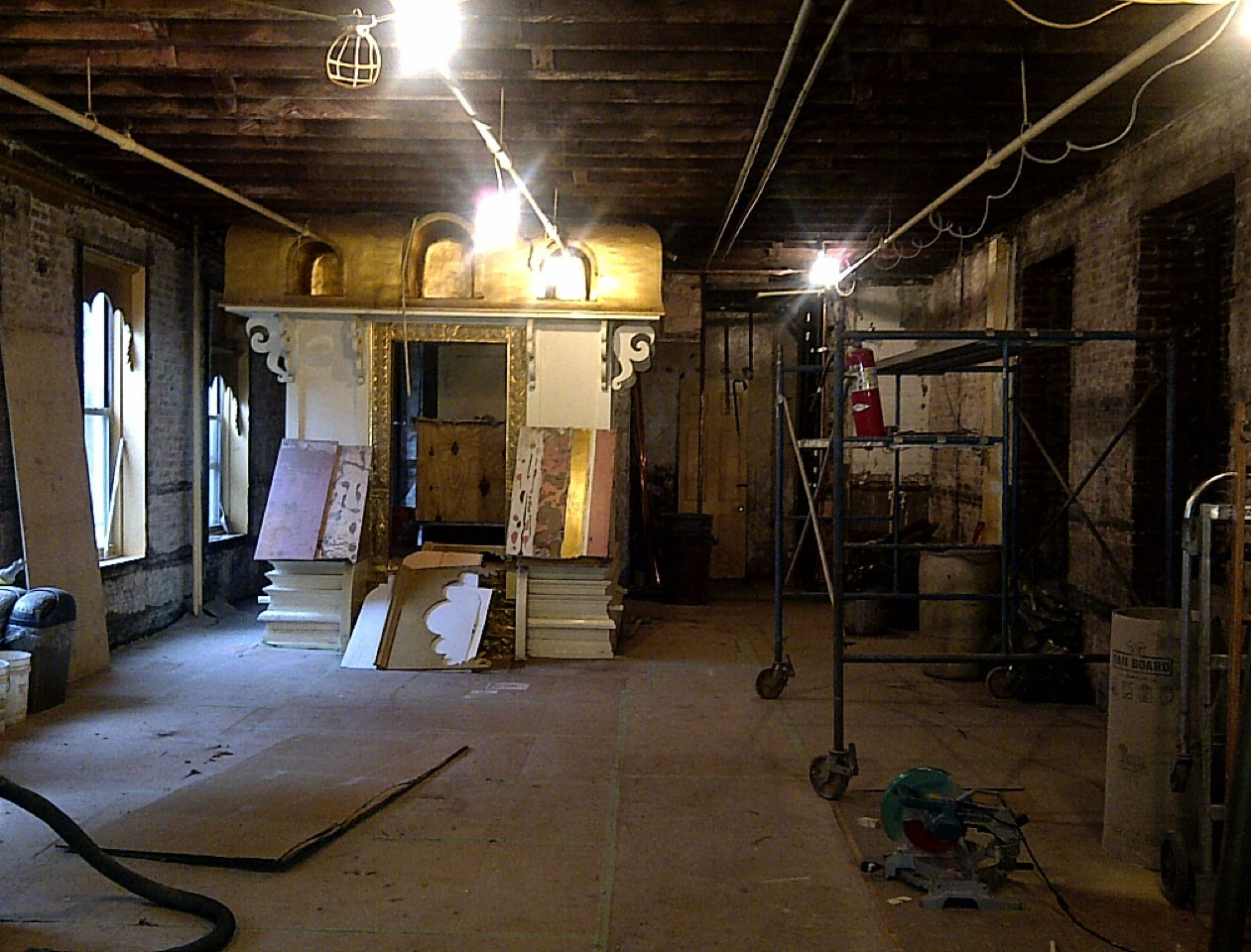 In 2014 we undertook a gut renovation of the temple, installing a new HVAC, insulation, new walls, electric, and plumbing. All of our previous infrastructure is intact and paid for.
When we left in 2015, the temples themselves were removed, and we would need to rebuild. With our learnings of the past 20 years of temple building, we can build a much more sustainable, efficient, temple.
This is the space today, a clean slate, ready for us to move in and rebuild.
The framework for the temple could be up and running by the end of the 2021.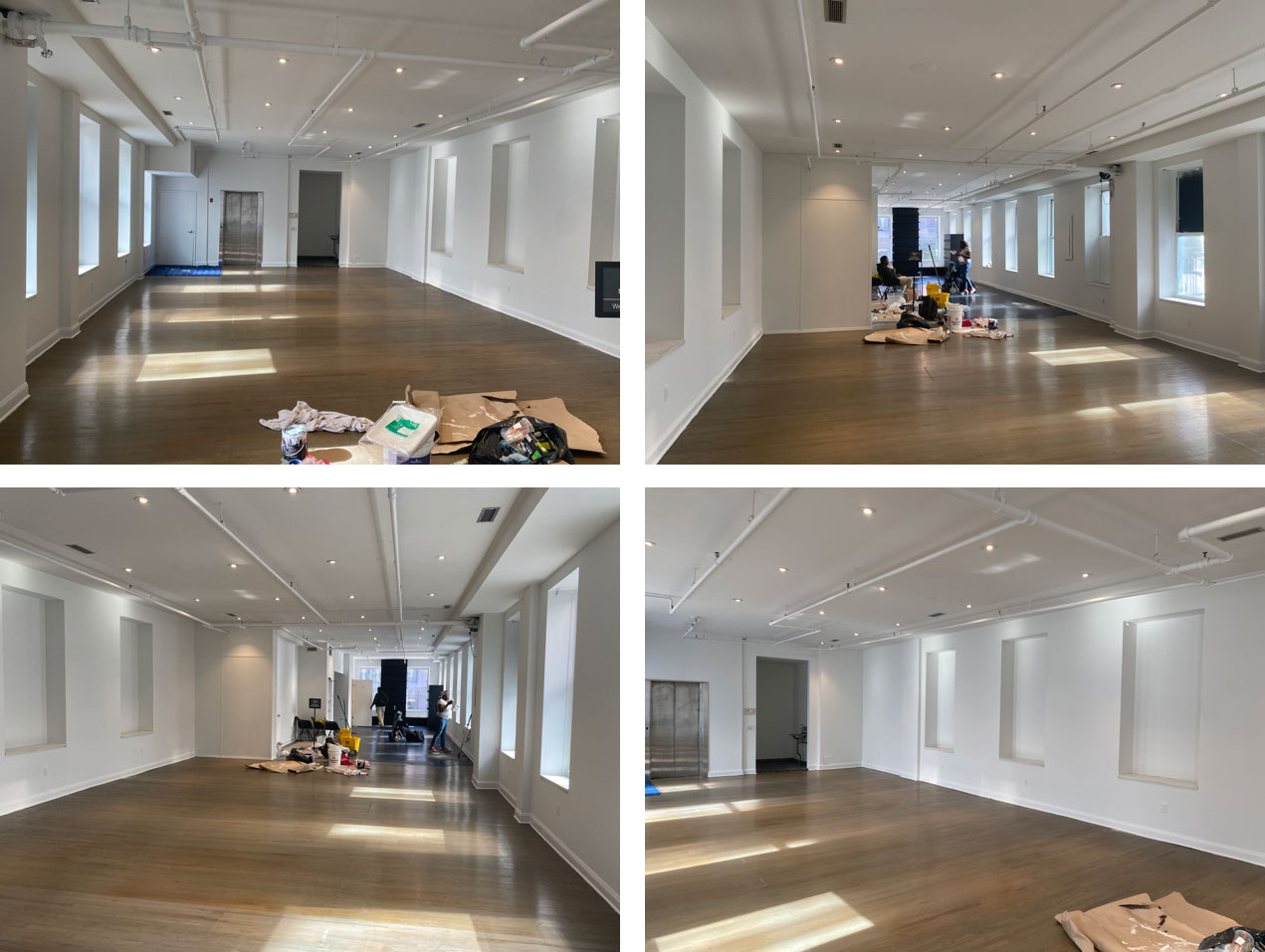 Daily activities
The Temple will operate as a traditional Hindu mandir, conducting daily rituals while also practicing the tenets of dharma: daya, dana, and dama, or compassion, charity, and self-regulation (for example through yogic practices including prayer and meditation). Care for the community and planet, regularity of rituals and practice, and creating a spiritually uplifting atmosphere form the foundation of the space we will create.
At the same time, the Temple space will act as an accelerator of programs, content creation and development for a number of endeavors.